ADAS Must be Implemented in Commercial Motor Vehicles Now
On July 24, I had the privilege of co-facilitating a roundtable discussion that addressed strategies to increase implementation of advanced driver assistance systems (ADAS) — or collision avoidance systems — in the trucking industry. Many of the truck crashes we have investigated may have been mitigated or even completely prevented if the vehicles involved were equipped with ADAS. Considering that these technologies have been available in some shape or form since the 1990s, this conversation was long overdue.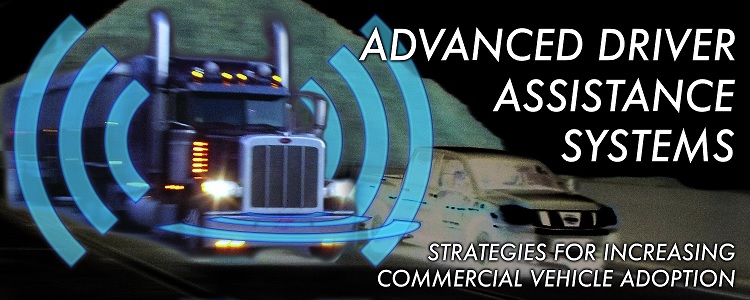 We joined forces with the National Safety Council to bring together some of the key players in the industry to discuss how we can increase ADAS implementation throughout trucking fleets. The benefits of technologies like collision warning and automatic emergency braking (AEB) are nearly indisputable, as shown in a number of published studies.
Joining us at the table were technology suppliers, truck manufacturers, fleet owners, government officials, researchers, trucking associations, and highway safety advocates. One universally agreed-upon takeaway from this group was that the technology is improved and effective enough now that there is no reason more truck fleets shouldn't have it in their vehicles.
As one roundtable participant noted, "Don't let what-ifs hold up proliferation of these technologies; this technology is ready to go . . . and the longer we wait, the more crashes will happen." In response to concerns about occasional false alerts, another noted, "We can't wait for the technology to be perfect."
We talked about the current state of industry, driver training and acceptance, the challenges to implementation, the benefits of regulation versus voluntary compliance, and, ultimately, we identified ways to increase implementation.
So, what did we learn?
■ Strong cases exist for accident reduction and positive return-on-investment, and they need to be shared more. For example, Schneider reported a 95-percent reduction in accident severity and a nearly 70-percent reduction in frequency in vehicles with ADAS technology. The legal costs of accidents are tremendous and also serve as an incentive for ADAS adoption. "It only takes one accident to put a small fleet out of business," one participant noted. We must keep reminding businesses of this.
■ We are talking about driver assistance systems, not driver replacement systems. Driver acceptance and training is key. Drivers must understand what certain alerts mean and the systems' limitations. Performance standards will be a necessary component for more universally understood systems.
■ Regulations would speed the implementation process and will eventually be needed to reach all fleets and create a level playing field. In the meantime, there is also a model for voluntary compliance that works, such as the passenger vehicle AEB commitment made last year.
■ Data from these systems can be used to develop better systems, validate their benefits, and understand driver activities. Much work needs to be done regarding the retention and use of this data.
■ ADAS technologies are only as successful as the underlying braking and stability systems with which they are integrated. Brakes must be properly maintained, and the electronic stability control mandate must be implemented.
Although this event was targeted toward truck fleets, the general public should care, too. Why? Because truck crashes, as compared to passenger vehicle crashes, disproportionately result in fatalities. Between 2014 and 2015, the number of large trucks involved in fatal crashes increased by 8 percent, from 3,749 to 4,050, and the number of large trucks involved in injury crashes was 87,000. The traveling public — the ones in the cars in front of, beside, and behind these trucks — should be leading the drum beat to ensure all trucks are equipped with the technology that could stop the vehicle if the driver can't, or warn a driver if another vehicle suddenly stops or gets into their lane.
As I mentioned, late last year, passenger vehicle automakers committed to installing AEB in all passenger vehicles by 2022 — some even earlier, so I challenged the trucking industry to do the same, with the NTSB facilitating the effort. The trucking industry should step up to this challenge now and send a message that this is an industry concerned with safety. From the many conversations that I have had with truck operators and drivers, this is a story I already know is largely true: the truck industry — one so vital to our economy — cares about the safety of its drivers and the overall safety of vehicles on our roads. A commitment toward using available technology in all its operations will drive that point home.
Watch the NTSB/NSC Roundtable Discussion: Strategies for Increasing Commercial Truck Adoption of ADAS