Autonomous Vehicles Create Growth Opportunities for Japanese Auto Industry
The Japanese automotive market is declining in terms of new vehicle sales due to depopulation, demotorization, as well as an aging society, especially in urban areas, according to a new report by Frost & Sullivan: Strategic Analysis of Automated Car Market in Japan, 2016. As an alternative business strategy, many Japanese OEMs are trying to find new revenue streams with disruptive technologies and connected services. Autonomous Vehicles represent a high potential technology that could bring business innovation beyond automotive industries.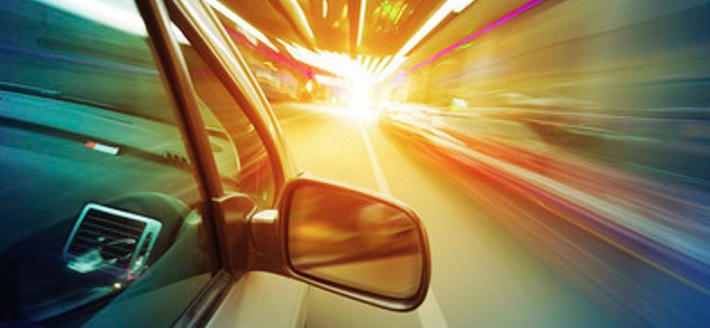 The autonomous driving (AD) market in Japan experienced strong growth in 2016 with the first AD-Level 2 commercialized vehicle in the passenger car market, according to Frost & Sullivan. In addition, the report finds that the unit shipment of automated vehicles at AD-level 2 in Japan is likely to grow up to 540,000 at a compound annual growth rate of 51.6% by 2025.
Frost & Sullivan says program updating of JNCAP (Japan New Car Assessment Program) and the revision of related laws will lead to the penetration of automated cars in Japan in the short term.
"The current assessment of automated energy brake for vulnerable road users for JNCAP only covers daytime. However, in 2018, the coverage of the assessment is expected to be expanded from daytime to nighttime to be in line with the change in EuroNCAP. This change in JNCAP will lead many vehicles by Japanese OEMs to shift from ADAS systems to AD systems during the next decade," said Sarasa Hayashi, Frost & Sullivan Mobility Research Analyst.
In addition, the 2020 Tokyo Olympics and Paralympics will be the trigger to grow the penetration of automated cars in Japan. The Japanese government recognizes the Tokyo Olympics as the catalyst to boost AD systems beyond level 2 in Japan. Japanese OEMs have showcased AD technologies frequently, which increases consumers' awareness for automated driving systems.
"New market participants, including AI or big data analytics companies, will take more important roles in the future development of automated vehicles," said Hayashi. "DeNA and SB Drive are key companies to watch as they disrupt the current ecosystem in the automotive industry in Japan through joint venture business and collaborative research related to automated driving technology."
However, a lot of challenges — such as the lack of infrastructure for supporting AD, regulations for high AD-level cars, and standardization for AD capabilities and HMI systems — need to be addressed to grow an automated car market in Japan.
"Automakers should partner with non-automotive industry participants beyond the conventional component suppliers in their group companies to commercialize advanced automated driving technologies," Hayashi concluded. "More crossed alliance across automotive OEMs, component suppliers, and tech companies will be a key for success in automated driving development."