GAO Report Outlines ITS Challenges
A September 2023 report from the US Government Accountability Office (GAO) outlined several challenges that state and local agencies face when operating Intelligent Transportation Systems (ITS):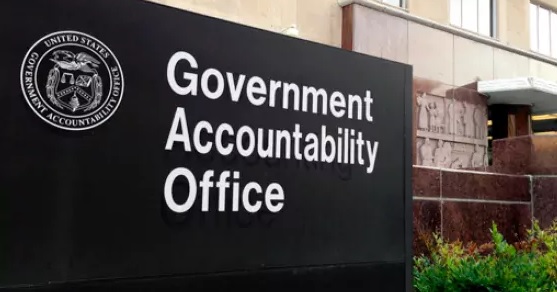 Procurement and obsolescence
The report cites some state and local transportation officials who described procurement and obsolescence issues as hindering their ability to operate ITS effectively.
"For example, one city official said lead times in procuring equipment can be so long that by the time the equipment arrives, it is outdated. Furthermore, it can take the city over a year to procure basic items, which affected the city's ability to implement projects in a timely fashion," the report states.
Obsolescence was also a challenge. For example, agencies are sometimes unable to find needed parts for legacy equipment.
Interoperability
The report describes cumbersome or fragmented systems that make it hard for traffic managers to use their ITS technologies. Agencies often use multiple ITS systems or devices that cannot work together.
"As one official noted, this is an increasing rather than decreasing challenge because of the proliferation of new technologies," the report notes.
Staffing and expertise
In the report, agencies describe being short-staffed or lacking staff with the right ITS expertise or experience. Agencies also had issues finding staff with the appropriate ITS expertise.
"Officials in one locality we visited explained it was very difficult to find staff with the appropriate technical skill sets and the ability to understand the types of systems they use and what the systems do," the report states.
Operations and maintenance
The GAO report says, "Most state and local officials we talked to explained that any benefits realized from ITS depend on successfully operating and maintaining the ITS, which can be difficult, particularly for more complex systems."
In addition, some agencies find that vendors over-promise the capabilities of their ITS products, which can cause agencies to remove underperforming ITS systems, wasting time and money.
Cybersecurity
Agencies experience challenges related to cybersecurity, according to the report, citing an official who said, "Few professionals in the industry have a good understanding of the magnitude of the impact if a breach occurred."
"Officials at another agency described a cybersecurity incident in which a hacker got access to its network and sent malware applications through the network. Among DOT survey respondents, nearly one-fifth (18 percent) of freeway and 10 percent of arterial agencies reported experiencing a cybersecurity event that affected their IT systems and/or transportation operations," the report states.
Regulatory changes
The GAO report found that changing regulations that impact ITS can be a challenge for agencies.For example, in 2020 the Federal Communications Commission (FCC) repurposed 60 percent of the spectrum formerly reserved for uses including connected vehicle technologies, and changed the communication protocol from dedicated short range communications to another protocol.
"Officials in one city that had developed a connected-vehicle corridor said the corridor had been based on dedicated short-range communications, and that the allocation of spectrum away from that technology would make it more challenging to successfully use the corridor," the report says.