How Cities Can Prevent Driverless Chaos
Driverless technology isn't about the future – it's about now. Already we are seeing increased congestion in New York City as people shift from public transit in favor of Uber and other ridesourcing services. The advent of driverless vehicles may exacerbate the problem further as more vehicles join the roadways. Cities that fail to plan for this next phase may find it too late to establish policies, reshape infrastructure and educate the public.
To help get in front of these trends, our new study, Driverless Future: A Policy Roadmap for City Leaders, shows how the expected advancement of autonomous vehicle technologies from services such as Uber and Lyft will impact public transit, parking, equity and inclusion, land use, and real estate development in our cities.
This study, jointly authored by three transportation experts, Arcadis, HR&A and Sam Schwartz Consulting, predicts that in three cities alone – New York, Los Angeles, and Dallas-Ft. Worth – 7 million drivers and their private vehicles will shift to autonomous vehicles over the next 15 to 20 years.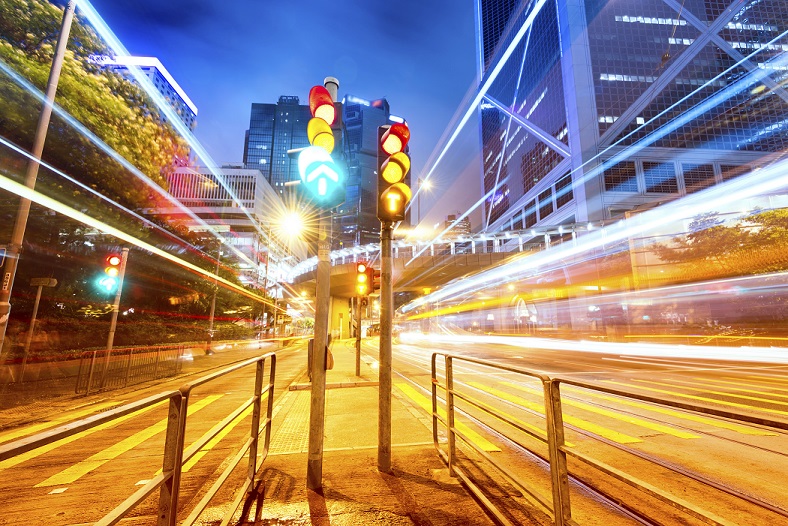 The Policy Challenge
Our study points out how the introduction of the autonomous vehicle (AV) and its synergy with ridesourcing services will force cities to confront a host of uncertainties on issues ranging from safety, ethics, insurance and regulatory requirements, to technological necessity, pricing, and the scale of widespread adoption. As people give up car ownership and take up ridesourcing and, in the near future, ridesourcing run by AVs, cities will soon have to make complex decisions related to infrastructure, urban mobility, land use, and social equity and inclusion.
Left unregulated, the popularity and affordability of driverless cars may have the opposite effect for cities by increasing congestion, encouraging sprawl and exacerbating growing inequalities.
Additionally, public agencies may face lower transit ridership, resulting in lost revenues from transit tickets, parking fees and other once-reliable revenue sources.
Eric Rothman, HR&A President and transportation practice leader and co-author of the study has noted that public policy must evolve along with driverless cars. Cities, suburbs and smaller communities alike need to embrace new land use and real estate policies – whether it is development in new neighborhoods or providing more flexible parking regulations.
"To support inclusive growth, we have an obligation to provide equal access to driverless services and to help transition drivers to newly created jobs," Rothman said.
Joe Iacobucci, Shared Mobility Practice Leader and Director of Transit for Sam Schwartz Consulting sums it up: "The call to act is now even greater for city leaders to ensure ridesourcing companies create a dynamic, multimodal lifestyle that complements a fixed-route, public transit network."
Read Driverless Future: 6 Priorities for City Leaders
Marwan Abboud is SVP of Traffic, Planning and Intelligent Transportation Systems at Arcadis.