Insuring Autonomous Vehicles
The Travelers Institute, the public policy division of The Travelers Companies, released the latest version of its position paper Insuring Autonomy: How Auto Insurance Will Lead Through Changing Risks. The updated report reaffirms Travelers' belief that the auto insurance industry will play a critical role as lawmakers, regulators and society adjust to innovations in transportation.
The paper states: "Even with fully autonomous vehicles, human involvement will not disappear and individuals will still need auto insurance. For the foreseeable future, vehicles with some driver involvement will continue to face issues around liability for crashes. As increasingly distracting technologies are employed in partially automated vehicles, liability insurance may become even more important."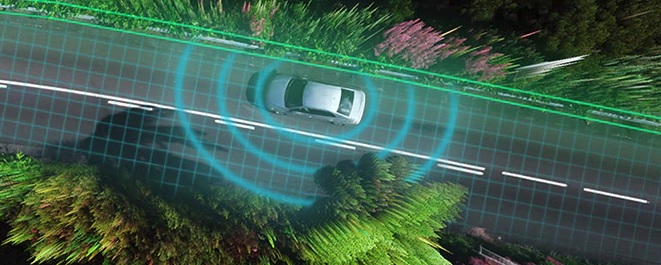 The paper states: "Travelers believes that leveraging the existing automobile insurance structure, both commercial and personal, is the best method for compensating crash victims quickly and efficiently – now and in the future ... Leveraging the current auto insurance structure as the primary risk transfer mechanism in a new AV world allows for greater speed, fairness and efficiency from a consumer's perspective."
The paper offers guidance to facilitate an effective auto insurance system, including:
■ Ensure that any proposed legal and regulatory framework governing autonomous vehicles includes provisions specifically related to auto insurance, which should continue to be the primary compensation method for claimants.
■ Encourage coordination among local, state and federal lawmakers and regulators, and seek input from all relevant constituents to ensure a consistent, rational regulatory system that addresses all potential issues.
■ Require vehicle owners to purchase and maintain adequate insurance for their autonomous vehicles – including sufficient coverage for the inherently more expensive technology – whether they are personal, ride-hailing or company-owned vehicles.
■ Develop a model state law relating to autonomous vehicle insurance that builds on the current state-based regulatory and oversight structure for auto insurance.
■ Ensure representation of the insurance industry in policymaking and stakeholder forums.
"The existing auto insurance structure, both personal and commercial, is designed to resolve claims and provide fair compensation to crash victims quickly and effectively," said Michael Klein, EVP and President of Personal Insurance at Travelers. "As long as we adapt policies and regulations to address the evolving risks, auto insurance as we know it today can — and will — meet society's needs in an increasingly autonomous world."