ITSA Releases National Digital Infrastructure Strategy Report
The global transportation sector is experiencing transformative change fueled by advances in digital technology. In this rapidly evolving landscape, the US Department of Transportation (USDOT) is facing an urgent need to create a comprehensive digital infrastructure strategy that aligns to a wide network of interconnected stakeholders, a dynamic technological landscape, and needed regulatory support, according to the National Digital Infrastructure Strategy Report from ITS America and Cambridge Consultants.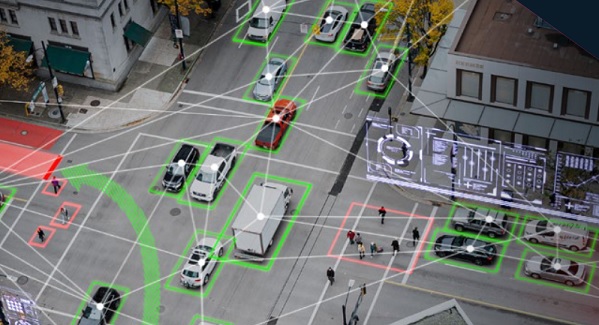 The report explains, "The US transportation system is on the brink of urgent transformation, moving to embrace a much more digitally orientated architecture of sensors, data, software, and connected systems. This evolution has been driven by major economic and societal trends as well as a rapidly evolving technology landscape that offers significant advantages if implemented. These inevitably pose a series of challenges to transportation — primarily concerning safety, mobility, sustainability, and operational efficiency of the transportation network."
Some technologies referenced in the report include AI, IoT, 5G, and blockchain.
The report endeavors to define digital infrastructure as the following: "Digital infrastructure is the public and private technology assets that create, exchange or use data to provide information and insights to advance transportation safety, sustainability, equity, access and opportunity. Digital infrastructure is the data, communications systems, servers, routers, hardware, sensors, software applications, and computing to share information through data exchanges and platforms. Digital infrastructure includes the transfer, storage and processing of digital information shared through communications networks across users, companies, devices and public agencies."
ITS America's vision to drive digital infrastructure deployments states: "The industry will use digital infrastructure, data, information and insights to advance our Vision Zero goals to reduce fatalities, to progress US Net Zero emissions reduction goals, to grow the US economy by providing market certainty for industry and provide underserved communities more affordable, accessible, and reliable access to transportation."
"To achieve this vision, digital infrastructure requires a fundamental shift towards a more interconnected and data-driven transportation ecosystem that better meets the needs of all stakeholders," the report continues.
ITS America's Digital Infrastructure Working Group prioritized ten critical digital infrastructure use cases:
1. Traffic signal integration
2. Connected vehicle data
3. Cybersecure systems
4. Advanced Air Mobility (AAM)
5. Interoperability
6. Curb data
7. EV charging stations
8. Sharing weather data
9. Digital policy
10. Reliable transit
The report also provides recommendations on defining and implementing a national digital infrastructure strategy. The following are just some of the actions ITS America believes the USDOT should take:
■ Establish a realistic and achievable vision with measurable goals.
■ Build a roadmap with defined milestones.
■ Come to a consensus around the definition of digital infrastructure.
■ Prioritize relevant industry use cases
■ Create dedicated funding programs specifically for implementation and advancement of transportation technologies, including digital infrastructure.
■ Develop a regulatory framework for digital infrastructure.
ITS America and Cambridge Consultants also announced a strategic collaboration to ensure the US transportation system is prepared to harness the opportunities of technologies such as artificial intelligence, Internet of Things and 5G communication.