LADOT Publishes Digital Playbook for Mobility
The Los Angeles Department of Transportation (LADOT) published Urban Mobility in a Digital Age Strategic Implementation Plan (SIP).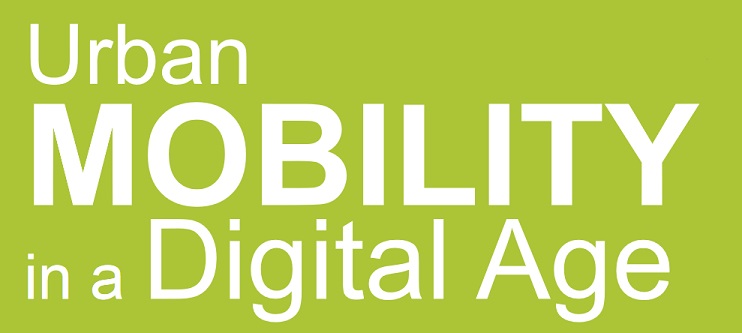 Guided by the city's Urban Mobility in a Digital Age strategy, plans are focused on unprecedented investment in new transportation choices and supporting technologies. This includes the development and deployment of actively managed electric, shared, and autonomous mobility options, including concepts such as dockless bike sharing and air taxis.
All new modes of transport are aimed at tackling congestion, enabling economic development, driving racial and socioeconomic equality, and saving lives.
The Strategic Implementation Plan is a set of products and services that LADOT deems necessary to ensure that as autonomous fleets arrive in the sky and on the ground, they are first and foremost safe. Just as LADOT created one of the largest most sophisticated traffic management centers for the 1984 Summer Olympic Games, the Strategic Implementation Plan aims to set the city on a course to manage the streets of the future in 2028.
"Los Angeles is a center for innovation and invention that is defining the future of transportation," said Mayor Eric Garcetti. "New technologies will enable us to build a transit network that serves each of our communities and strengthens our economy — and this plan will help steer our City toward greater mobility and prosperity for all Angelenos."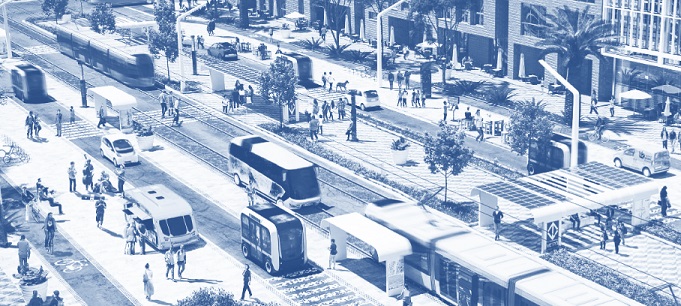 "In the fast-changing transportation industry, it is absolutely vital for public agencies to keep user experience front-and-center. The technology may change, but our commitment to moving people safely, reliably, and equitably does not," said Los Angeles Transportation Committee Chair and Councilmember Mike Bonin. "LADOT's work builds a solid foundation for inviting technology providers to come to Los Angeles and serve our communities with new mobility options."
LADOT GM Seleta Reynolds concluded: "LADOT has led the world in identifying and implementing innovative technologies, services and approaches – the world's first connected intersections, advanced mobility hubs, and a unique Mobility Bill of Rights. To maintain this momentum and drive social equity, we must create a new digital playbook."