Paris Launches Driverless Bus
Paris launched its first driverless electric shuttle bus service on January 23, with the goal of curbing the congestion and pollution that many Parisians blame for a range of health concerns.
The French capital has a serious pollution problem and numerous schemes have already been tried to cut smog levels, including shutting the Champs-Élysées thoroughfare to traffic once a month.
In a bid to deal with this problem, the city of Paris has launched a driverless electric shuttle bus service which authorities also hope will help ease congestion.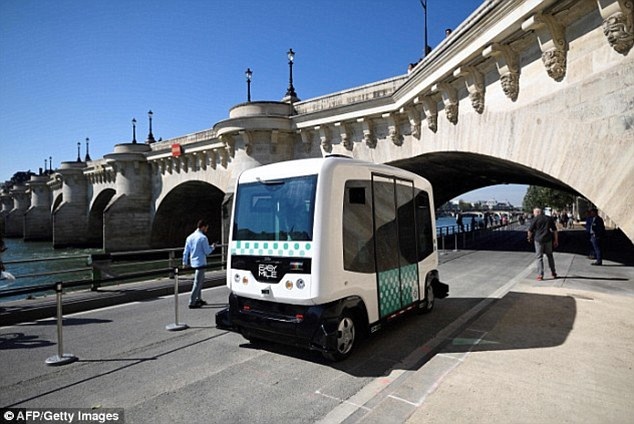 Sensors and cameras tell the EZ10 bus when to start and stop, how fast to go and in which direction. The 130-metre (142-yard) test route links the Gare de Lyon and Austerlitz train stations, two of the city's busiest transport hubs on either side of the river Seine. Other routes will be introduced this year, the city's authority said in a statement.
While this is an essential and impressive first major step, the broader adoption of autonomous vehicles across Europe faces a tough challenge, according to ERTICO – ITS Europe, because 21 out of 28 EU countries signed onto the Vienna Convention on Road Traffic, a 1968 UN treaty that requires a driver to be able to take control of a vehicle at any point. The Convention allows for testing of driverless cars, but it doesn't allow them to run on public roads without a driver in control.
Even though France is a signatory to that Convention, ERTICO – ITS Europe says a precedent has already been set.