The "Road to Zero" Mission: Eliminate Roadway Deaths in 30 Years
Deborah Hersman
National Safety Council
Tens of thousands of people die on US roads every year, and the fatality trend is going in the wrong direction. After​ a decade of record declines, traffic fatalities have been increasing for the last 2 years. Preliminary estimates indicate that we lost as many as 40,000 people last year in motor vehicle crashes, underscoring the need to act urgently.
In response, the National Safety Council, in partnership with the USDOT's National Highway Traffic Safety Administration (NHTSA), Federal Highway Administration (FHA) and Federal Motor Carrier Safety Administration (FMSCA), established the Road to Zero initiative with the goal to eliminate traffic fatalities within 30 years. The Road to Zero Coalition will work to accelerate the achievement of this vision through concurrent efforts that focus on overall system design, addressing infrastructure design, vehicle technology, enforcement and behavior safety. An important principle of the effort will be to find ways to ensure that inevitable human mistakes do not result in fatalities.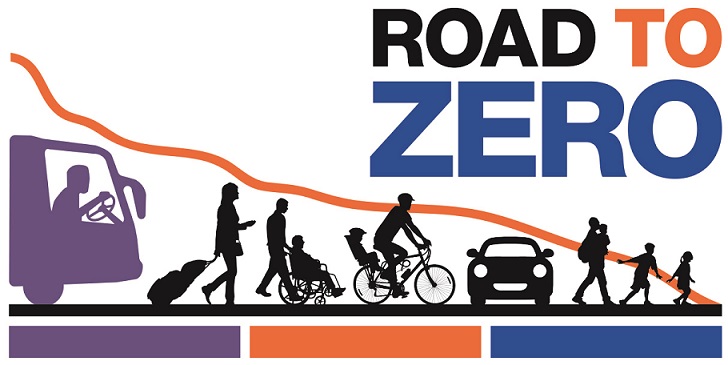 As part of the initiative, USDOT committed $1 million a year for 3 years, and NSC is dedicating $1 million over 3 years, to fund Safe System Innovation Grants. Now we are pleased to announce the grant recipients. The Safe System Innovation Grants are awarded to organizations with innovative approaches to making roadways safer and eliminating preventable roadway deaths – the mission of the Road to Zero initiative.
We had an impressive pool of applicants, but the creativity and carefully considered strategies of the grant recipients set them apart.
The 2017 Safe System Innovation Grant Recipients:
■ City of Chicago Vision Zero: Vision Zero Garfield Park
■ Los Angeles Police Department Vision Zero: Vision Zero – Priority Corridor Safety Details
■ National Association of County Engineers: Advancing Local Road Safety Practices with State DOTs
■ San Francisco Metropolitan Transportation Agency Vision Zero: Vision Zero SF – Distracted Driving
■ Regents of the University of Michigan (University of Michigan Transportation Research Institute): Reducing Fatalities: A Framework for Identifying Future Needs in Technological Countermeasures and Public Policies
■ Roadway Safety Foundation: usRAP Across America
■ National Complete Streets Coalition, Smart Growth America: Safe Streets Academy
Each of the 62 grant applications were reviewed and rated on the same criteria by a total of four separate grant readers. NSC assimilated this input and made selections based on merit. The top seven rated grant recipients totaling $1 million were chosen for the Safe System Innovation Grants focusing on eliminating roadway deaths and injuries through safe systems approach. The grants were evaluated on six elements including project description and goal, solution, education, reach, project management and timeline of the project. NSC is managing distribution of the grant funds and the selection process.
We look forward to working with all of the grant recipients on our shared journey toward zero deaths.
Deborah Hersman is President & CEO of the National Safety Council.