Transportation Industry Urges USDOT to Adopt Tech Framework
On March 1, transportation labor and industry groups sent a letter to US Transportation Secretary Pete Buttigieg and Labor Secretary Marty Walsh, urging them to adopt a federal framework to manage the broad impacts of new technologies on the transportation workforce.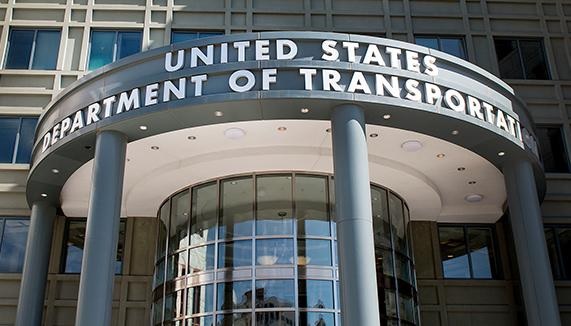 The letter from the Transportation Trades Department (TTD) of the AFL-CIO and ITS America states: "With such rapid technological change comes a need for greater facilitation between the federal government, employers, and the workforce."
In line with the US Department of Transportation's Innovation Principles, the letter calls for four specific actions:
■ Task the Federal Bureaus of Labor and Transportation Statistics to start collecting better data that measures the impacts of new technologies on transportation jobs and the workforce to help labor, employers, and leaders in innovation respond quickly to shifts in training needs for current and future workers.
■ Harness the power of federal grant funding to get a deeper understanding of how new technologies impact workers and workforce needs by working in partnership with grant recipients to conduct Workforce Impact Assessments (WIAs) when federal grants support the testing or deployment of new transportation technologies.
■ Take proactive steps to prepare the existing workforce as new tech is integrated using proven models like joint labor-management training partnerships, registered apprenticeships, sector partnerships, or training consortia.
■ Forge stronger partnerships with key stakeholders including labor, employers, leaders in innovation, and academia to ensure the federal government's role in the testing and deployment of new technologies is paired with inclusive, high-quality workforce development models that work for everyone. 
"Innovation is the key to making our roads safer and to preparing our transportation workforce for the needs of the future," said ITS America President and CEO Laura Chace. "Through collaboration, data, engagement and planning, together we can help communities benefit from technology while preparing our workforce to promote highly-skilled, good paying jobs to help workers of today and tomorrow."
"From automation efforts in public transit to current technologies deployed across the freight rail industry, we want to ensure that new tech works in complement, rather than in competition, with our human workforce," said TTD President Greg Regan. "Transportation labor stands ready to work with our partners in the federal government and industry to ensure that the impacts of new technology are fully understood before they are deployed."