UI and NSC Report: Are Drivers Ready for ADAS?
Are drivers actually ready for the rapid onslaught of advanced driver assistance systems (ADAS) in the consumer vehicle market?
Many consumers have little to no experience with these technologies. A 2014 study, National Consumer Survey of Driving Safety Technologies conducted by the University of Iowa (UI) found driver uncertainty about technologies that are not only new and emerging, but also with ADAS technologies that have been standard for several years.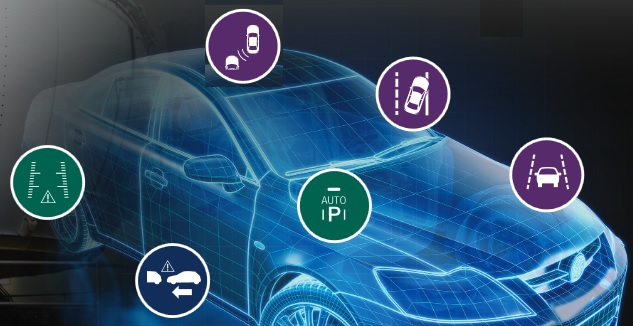 The MyCarDoesWhat national education campaign, led by UI and the National Safety Council, seeks to educate the American driving public on how to most effectively use ADAS technologies when behind the wheel of a vehicle equipped with these features. Designed to support the MyCarDoesWhat campaign effort, a new Technology Demonstration Study (TDS) was conducted to determine whether drivers who are unfamiliar with ADAS technologies experience a change in their knowledge about and attitudes towards – including trust, usefulness, apprehension, and interest in purchasing – those technologies after they have learned about them.
TDS covered 5 different ADAS technologies: adaptive cruise control, blind spot monitor, lane keeping assist, parallel parking assist, and rear cross traffic alert. The TDS survey focused on drivers who did not have prior experience or exposure to several of the ADAS technologies included in the study.
The study results confirm that education about and exposure to these technologies is vital. The study showed that participant knowledge of the 5 ADAS technologies increased about 170% at the end of the study, especially from exposure via demonstration drives.
The report states: "After learning about ADAS technologies, participants had increased trust and decreased apprehension about using ADAS technologies that performed all the specified functions. Ratings of usefulness and interest in purchasing did not significantly change for blind spot monitor, rear cross traffic alert, or lane keeping assist — systems that only provide alerts or momentary input to vehicle control. However, learning about adaptive cruise control and parallel parking assist — systems that take over speed control and steering control to perform a specific driving task — led an increase in ratings of usefulness and a greater interest in purchasing a vehicle equipped with those systems."
As the report itself states, more research is needed in this area, but one point is clear: the implementation of ADAS technologies into the auto market must be accompanied by some sort of education and training.