US House Passes "Moving Forward Act"
Only July 1, the US House of Representatives voted 233-188 to pass H.R. 2, the Moving Forward Act, which was merged with the INVEST in America Act.
This comprehensive legislation invests more than $1.5 trillion in US roads, transit, and much more, including many projects relating to ITS.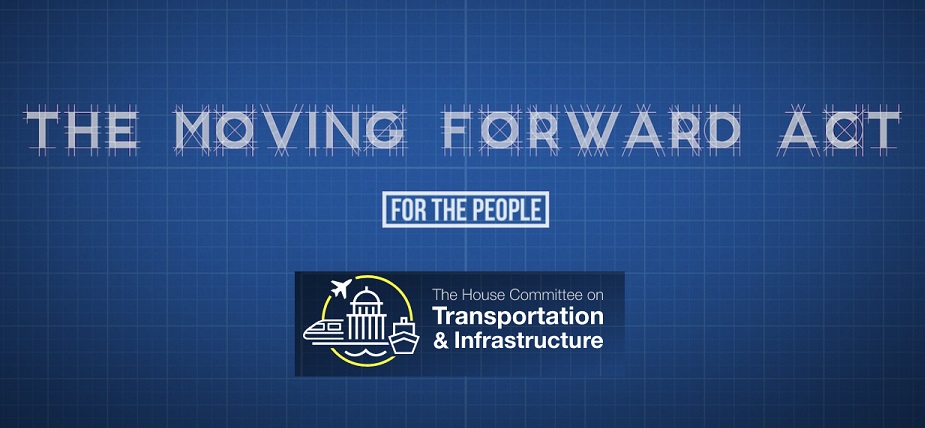 The Moving Forward Act includes the following ITS-related projects and investments:
■ More than double funding to $152 million for FY22 through FY25 for the Technology and Innovation Deployment Program.
■ Intelligent transportation systems program adds consideration of greenhouse gas emissions reduction and reauthorizes the ITS Program Advisory Committee.
■ Study on safe interactions between automated vehicles and road users.
■ National highly automated vehicle and mobility innovation clearinghouse to research the impacts of highly automated vehicles and mobility innovation on land use, urban design, transportation, real estate, accessibility, municipal budgets, social equity, and the environment.
■ Authorizes the Non-Traditional and Emerging Transportation Technology (NETT) Council to develop cohesive regulatory practices for novel transportation technologies presented to DOT, and directs the NETT Council to issue guidance within 18 months of enactment to establish a clear regulatory framework for hyperloop transportation.
■ Safe, Efficient Mobility through Advanced Technology Program (SEMAT) to improve mobility, decrease congestion, increase safety, and reduce emissions.
■ More than $100 billion in transit to put more zero-emission buses on the road, add new routes, and provide more reliable service.
■ Investments in programs, projects, and materials that emphasize resiliency while reducing carbon pollution from the transportation sector, including $1.4 billion in alternative fuel charging infrastructure.
■ Third-party data integration pilot program to leverage anonymous crowdsourced data from third-party entities to implement integrated traffic management systems that will improve traffic flow.
■ Establishes minimum performance standards for and requires all new passenger motor vehicles to be equipped with advanced driver assistance systems (ADAS) and updates safety standards for headlamps.
■ Directs NHTSA to require passenger motor vehicles to be equipped with an advanced drunk driving prevention system that detects if the driver is intoxicated.
■ Gridlock reduction grant program - a $250 million grant program to reduce traffic gridlock in large metropolitan areas includes eligibility for intelligent transportation systems, real-time traveler information, transportation demand management, and multimodal solutions.
■ National advanced technology transit bus development program including autonomous and advanced driver-assistance systems.
The Intelligent Transportation Society of America (ITS America) stated: "For the first time, Vehicle-to-Pedestrian (V2P) technologies would be eligible for federal funding. Before a slight decrease in 2019, crashes that result in serious injury or death of pedestrians and bicyclists were on the rise. If this bill becomes law, it will pave the way for wide-scale deployment of technologies that would allow drivers to 'see through' other vehicles and around corners."
ITS America also stated: "In another first, it integrates Mobility on Demand (MOD) activities with transit and makes them eligible for federal funds, which would enhance access to mobility services for people across the country."