USDOT Announces $1 Billion "Safe Streets and Roads for All" Grant Program Including Support for ITS
The US Department of Transportation (DOT) announced that Safe Streets and Roads for All (SS4A) discretionary grant program — a part of the Bipartisan Infrastructure Law — is now accepting applications for grants totaling $1 billion in Fiscal Year 2022 funding. The best part is that projects eligible for the grants include a variety of Intelligent Transportation Systems (ITS).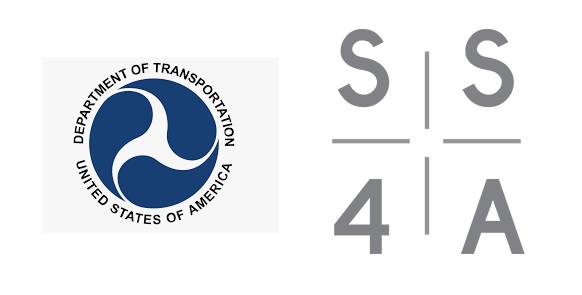 The SS4A program offers dedicated funding to support plans, projects and strategies that will prevent roadway deaths and serious injuries. Applications may come from individual communities, or groups of communities and may include Metropolitan Planning Organizations (MPOs), counties, cities, towns, other special districts that are subdivisions of a state, certain transit agencies, federally recognized Tribal governments, and multi-jurisdictional groups.
SS4A supports the USDOT's comprehensive approach, laid out in the National Roadway Safety Strategy, to significantly reduce serious injuries and deaths on US highways, roads, and streets and ultimately reach zero roadway fatalities. This comes at a time when US traffic fatalities are at the highest level they have been at in over a decade.
"We face a national crisis of fatalities and serious injuries on our roadways, and these tragedies are preventable — so as a nation we must work urgently and collaboratively to save lives," said US Transportation Secretary Pete Buttigieg. "The funds we are making available today from President Biden's Bipartisan Infrastructure Law will help communities large and small take action to protect all Americans on our roads."
ITS-related projects eligible for grants include:
■ Promoting the adoption of innovative technologies or strategies to promote safety and protect vulnerable road users in high-traffic areas where commercial motor vehicles (CMVs), pedestrians, bicyclists, motorcyclists, etc. interact.
■ Deploying advanced transportation technologies, such as the installation of connected intersection-based safety solutions and vehicle-to-infrastructure (V2I) advisory speed limit systems (e.g., Intelligent Speed Assistance [ISA]).
■ Unifying and integrating safety data across jurisdictions where local agencies share their crash, roadway inventory, and traffic volume data to create an analytic data resource.
■ Implementing standard and novel data collection and analysis technologies and strategies to better understand vulnerable road user (pedestrian/bicycle/transit rider) network gaps and to collect exposure data.
■ Installing pedestrian safety enhancements such as rectangular rapid-flashing beacons, signal improvements, and audible pedestrian signals for people walking, rolling, or using mobility assisted devices.